It is one of the earliest and most commonly recognized disorders characterized by progressive slowness, stiffness and tremoulousness. It is an easily treatable disorder with almost near normal quality of life.
The Incidence of Parkinson's disease is about 13/100,000 and prevalence is around 300/100,000 according to the published world literature. In India, the prevalence is said to be around 328/100000. However with increasing life expectancy, these numbers are constantly changing. The biggest concern of Parkinson's disease is its impact on the quality of life. In newly diagnosed patients the most common concerns are related to Prognosis, Employment prospects, Driving, Risk of inheritance, Relationship issues, Neuro-psychiatric problems and Fear of treatment/side effects. However in the long term the concerns are quite different and are based upon the disease course.
The symptoms of Parkinson's disease are varied and are broadly classified into motor and non-motor symptoms. The motor symptoms include Slowness, Shaking (Tremors), Tightness (Rigidity), Falls/balance issues and speech /swallowing problems. The non-motor symptoms include Neuropsychiatric issues, Sleep disorders, Autonomic symptoms, gastrointestinal symptoms, Sensory symptoms and various other features.
Parkinson's disease can be effectively managed with various drugs leading to almost the normal quality of life. Among the various movement disorders, Parkinson's disease has the widest armamentarium of drugs and surgical therapies which helps a person to have normal quality of life. Most of the patients and care givers easily recognize the drug Levodopa and surgical therapy – Deep brain stimulation, which have dramatically changed the management of the disease and have almost become synonymous with Parkinson's disease.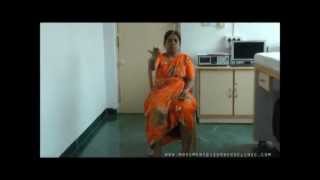 Parkinsonism Plus syndromes
Even though most of the hypokinetic disorders are typically Parkinson's disease, there are small percentage of degenerative diseases which do have features of Parkinson's disease (namely, tremors, stiffness, slowness, balance issue), but are different in their clinical features, outcome and pathological changes and hence these are called as Parkinsonism plus syndromes. Some of these include Multiple system atrophy (commonly known as MSA), progressive supranuclear palsy, corticobasal syndrome and others.
Parkinson-plus syndromes, also known as disorders of multiple system degeneration, are a group of neurodegenerative diseases featuring the classical features of Parkinson's disease (tremor, rigidity, akinesia/bradykinesia, postural instability) with additional features that distinguish them from simple idiopathic Parkinson's disease. Some consider Alzheimer's disease to be in this group. Parkinson-plus syndromes are either inherited genetically or occur sporadically.
Parkinson Plus syndromes are often difficult to differentiate from Parkinson's disease and each other. They include multiple system atrophy (MSA), progressive supranuclear palsy (PSP), and corticobasal degeneration (CBGD). Dementia with Lewy bodies (DLB), may or may not be part of the PD spectrum, but it is increasingly recognized as the second most common type of neurodegenerative dementia after Alzheimer's disease. These disorders are currently lumped into two groups, the synucleinopathies and the tauopathies.
Additional Parkinson-plus syndromes include Pick's disease and olivopontocerebellar atrophy (OPCA).[5] The latter is characterized by ataxia and dysarthria, and may occur either as an inherited disorder or as a variant of multiple system atrophy. MSA is also characterized by autonomic failure, formerly known as Shy-Drager syndrome. Accurate diagnosis of these Parkinson-plus syndromes is improved when precise diagnostic criteria are used.[3] Since diagnosis of individual Parkinson-plus syndromes is difficult, the prognosis is often poor. Proper diagnosis of these neurodegenerative disorders is important as individual treatments will vary depending on the condition.
Secondary Parkinsonism Syndromes
Secondary Parkinsonism syndromes are a group of diseases which are clinically similar to Parkinson's disease like symptoms but are caused by various other causes like stroke, brain infection, brain trauma, drug effects, and metabolic causes.
Tremors are rhythmic shaking of a body part caused by muscle contraction. Tremors are caused by various causes and most commonly, is hereditary and physiological. Tremors can be seen only at rest (as in Parkinson's disease) or can be predominantly seen during various actions. When tremors are present during action they may affect various activities like writing, feeding and personal hygiene.
In extreme cases, they make a patient almost dependent for every activity of daily living. Tremors are easily and most efficiently controlled by various drugs. However in few drug therapy resistant cases, surgical therapy completely abolishes the tremors.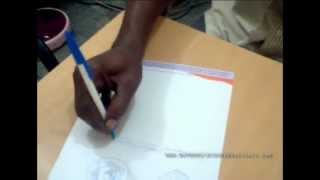 Dystonia is an abnormal involuntary muscle contraction, which forces body parts to abnormal postures (sometimes painful). It is thought to occur due to disorganization in certain areas of brain (e.g., Basal ganglia) that is responsible for normal body movements. In this disorder, abnormal signals are sent from the brain to the muscles, which cause simultaneous contractions of several muscles. When this happens it leads to abnormal and sometimes painful posturing of body parts. it can present itself in various ways. Based upon the body part affected they are defined into various types. These include Cervical dystonia (Involvement of the neck), Blepharospasm (Increased blinking of the eyes), Hemifacial spasm (contraction of one side of the face), writers cramp (abnormal contraction of hand while writing), hemi or Generalized dystonia, oromandibular dystonia and dystonic tremors to name a few. Dopa responsive Dystonia (DRD) is a type of genetic disorder which if recognized properly gives a dramatic clinical improvement with minimal oral medications.
Most common cause is Idiopathic or Genetic reasons. However it is also caused by Stroke, brain infection, brain trauma, poisoning, hypoxia, jaundice, and side effects of various drugs.
Dystonia affects one's life from almost no problems to significant disabilities. It can limit person's social life by social embarrassment, anxiety, depression or can cause 'functional vision loss' due to excessive eye blinking, can affect driving abilities or could affect specific tasks (like writing) or all activities of daily living which include, eating, hygiene, speaking, swallowing, and walking /balance. Pain also affects day-to-day works and hence reducing work output.
Dystonia can be treated with various drugs. Currently the most effective way of managing is utilization of botulinum toxin (commonly recognized by the name BOTOX) to reduce undue muscle activity. Botulinum toxin injections is the current first line of treatment in these disorders. Botulinum toxin injections give significant symptomatic benefits for patients. Surgical options are available to the patients who are not effectively responding to medications/botulinum toxin therapy. The current standard of surgical therapy is Deep Brain Stimulation (also well known as DBS), which has changed the management approach in severely disabled dystonic patients. In addition to DBS other surgical therapies are also avaialble based upon clinical status of the patient.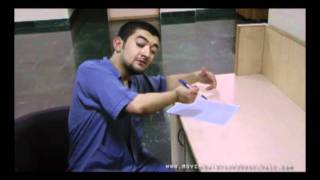 Chorea is characterized by irregular, non-sustained muscle contractions. They appear as if person is making free dance like movements. It is caused by various disorders, but mostly commonly recognized in India is due to its association with Rheumatic heart disease, which is common in young age population.
The other most easily recognized choreic disorder is Huntington's disease, which runs in family and most commonly seen in adults.
In addition to above commonly recognized hyperkinetic disorders, there are various other hyperkinetic disorders which can be described based upon the movement characteristics. Most of these disorders are caused by various etiologies and can be managed by drug therapies.
Tics: Involuntary abrupt jerk like movements which are voluntary
Myoclonus: Sudden, involuntary and brief jerky movements of the body or specific body parts.
Stereotypy: Repetitive purposeless movements
Restless legs syndrome : Intense desire to move the legs often associated with uncomfortable sensations in legs especially in evenings/night
Ataxia: Inco-ordination of limbs (drunkard like)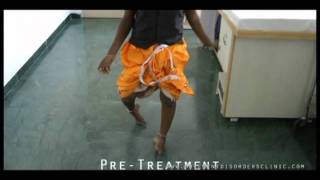 Blepharospasm is a type of focal dystonia in Movement disorders.
This is characterized by excessive contraction of Orbicularis oculi muscle (muscle around the eye which controls the blink and eye closure),
leading to excessive blinks / prolonged contraction.
In severe cases it can lead to functional blindness (Inability to see due to excessive eye closure)
Blepharospasm is increasingly being recognized as cause of disability.
It affects about 32/100,000 people.
It typically starts in 5th or 6th decade of life and much more common in women (3:1)
There has been no clear clues on imaging of the brain to indicate the cause of Blepharospasm.
It has been attributed to abnormal neuronal activity and transmission for this abnormality.
Blepharospasm is a clinical diagnosis which does not require any specific investigation.
In some suspected cases with other associated features, blood tests or imaging of the brain(MRI) could be required
Treatment options are varied and include medications, botulinum injections and surgical procedures.
Currently Botulinum injections (Botox, Dysport, Xeomin, and other brands)are the preferred and commonly used first line of treatment for patients with blepharospasm.
Commonly used medications include Carbamazepine, clonazepam, gabapentin, and baclofen.
Botulinum injections (Botox, Dysport, Xeomin and other brands) for Blepharospasms, is a safe and effective treatment in existing literature.
In various published literature, it has been well documented to have excellent subjective and objective improvement.
Most of the patients have the benefit for prolonged periods.
Most of the patients who receive botulinum injections do not have any adverse effects, but some may develop effects such as ptosis, lid edema, diplopia, ecchymosis.
All these symptoms are transient and complete reversible.
The frequency of injections and dosage is tailored upon individual response.
Injections are frequently given in a frequency of once in 3-4 months.
However based upon response this can be prolonged to 6 months to one year.
What is Hemifacial spasm?
Hemifacial spasm is a type of movement disorder characterized by involuntary unilateral tonic and clonic contractions of the face. Most of the patients have unilateral Hemifacial spasm, but some could have bilateral symptoms.
How common is Hemifacial spasm?
Hemifacial spasm is more common in women (2:1), with overall prevalence of about 10/100,000 but more common in Asian communities. Most of the cases are sporadic, i.e., not spread in hereditary pattern. It should be differentiated from other movement disorders of face such as tics, myokymia, tardive dyskinesia and psychogenic facial spasm.
Why does Hemifacial spasm occur?
In most of the patients no clear cause can be attributed. But it has been noted that many patients have an aberrant vessel compressing the VII cranial nerve (Facial nerve). However, it has also been noted that upto 25% of normal controls also have an aberrant vessel, suggesting multiple factors playing the role in pathogenesis. These factors include abnormal signal transmission in the nerve. In few patients secondary causes may be the culprit and include meningioma, schwannoma, parotid gland tumor or pilocytic astrocytoma of the fourth ventricle.
Is any type of investigation required for diagnosing the disorders?
Hemifacial spasm is a clinical diagnosis which does not require any specific investigation. However, few patients do require brain imaging. Imaging of the brain (MRI with special sequences to trace facial nerve) is usually indicated in patients who have atypical features such as facial weakness, numbness, or other associated findings.
How do you treat Hemifacial spasm?
Treatment of Hemifacial spasm